The first full year in 2 years! of being IN the salon! No little stops here and there, no restrictions, and no more self-care at home for you. We were ready for a busy year ahead, with wax strips and industrial hedge trimmers at the ready!
January Leighanne kicked off the year on a big high, waving goodbye to her 20s and hello to becoming a fiancee and all in the same weekend!
February We decided to try and do our bit for the environment and go paperless. Meaning all our record cards and consultations are now zipped over to you via email about the only thing Covid was good for.
We also introduced a new, innovative facial – Eqillibre designed for cleansing and re-balancing the skin, reducing imperfections, eliminating shine, and improving complexion.
As a result, after the first session, the amount of sebum covering the skin is reduced by 87.6% and the pores are narrowed by 54.7%.
It is for all types of skin especially combination and oily but also as a periodical treatment for all clients who experience temporary contact with any of the above skin problems due to stress or seasonal changes.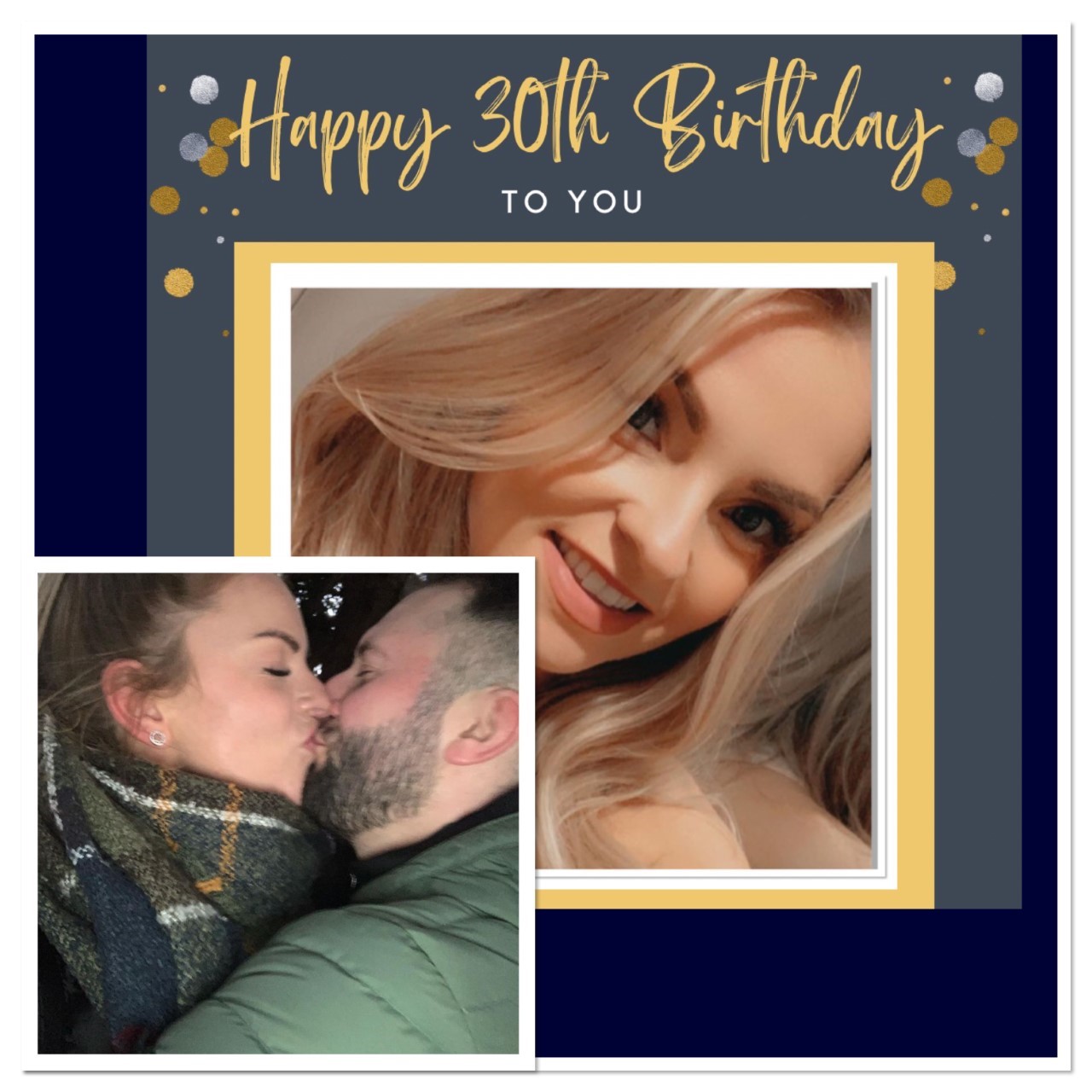 March WE WON THE GUINOT CROWN SALON AWARD… an achievement that we are super proud of!
For those of you that have experienced a Guinot facial we know you just can't get enough of its amazing results and that speaks volumes in the reviews you leave us.
Thank you as always for taking the time to leave feedback Xx
Our fabulous resident Dr. Adam returned A successful GP and advanced non-surgical facial aesthetics specialist
with over ten years of medical experience and many years of aesthetic experience.
Your skin is important, and we believe it's important to know who you're placing it in the hands of. And there's no one better than Dr. Adam Cheong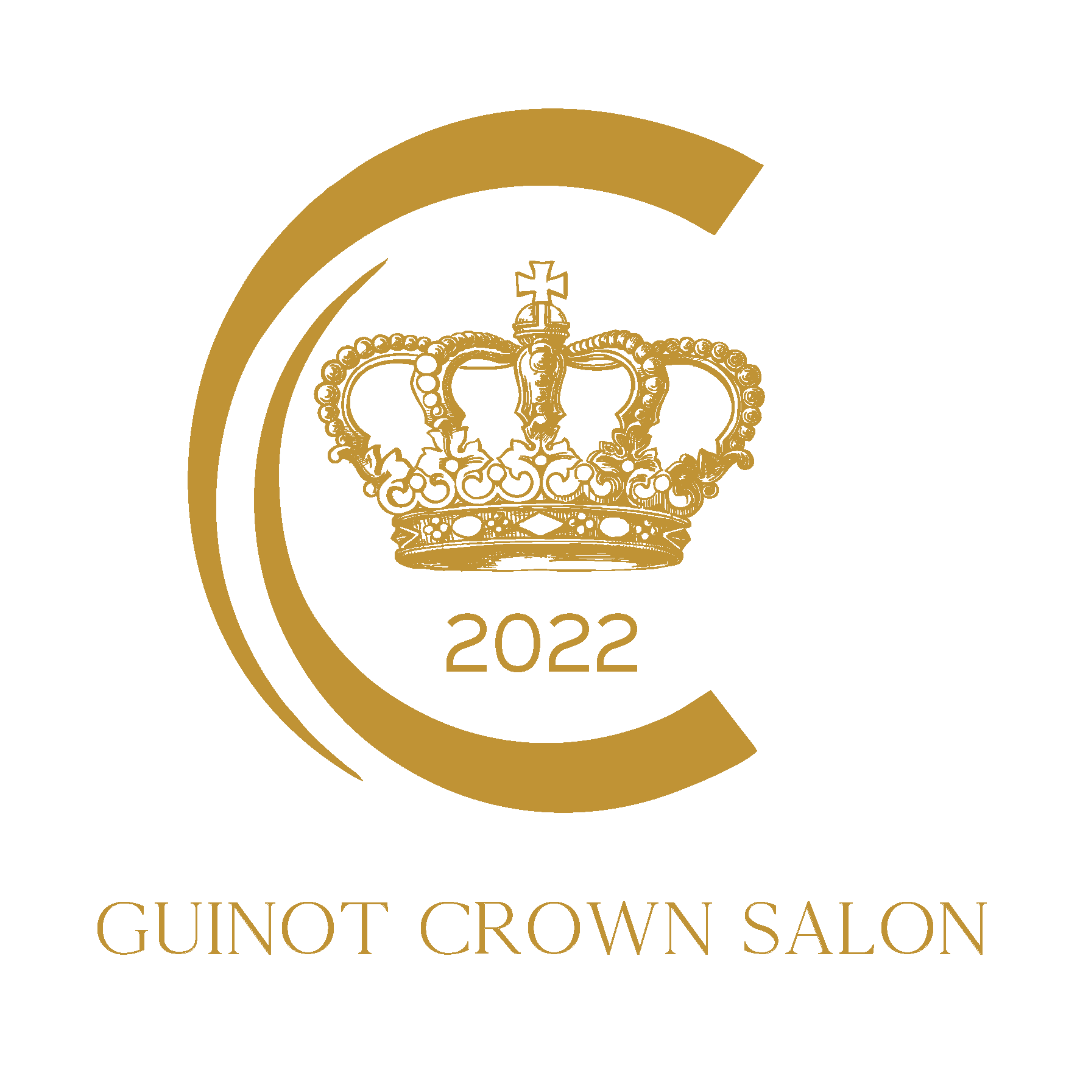 In April we hosted a Guinot Signature Open Day exclusively for clients who have never experienced Guinot facials before. Guinot is a skincare brand we have had in the salon since we opened in 1985! We absolutely love it – especially their signature treatment 'The Hydraderm' perfect for concerns such as:-
Dull fatigue skin
Wrinkles fine lines and signs of aging
Loss of tone
Congestion
It was a great success and we loved setting you off on your journeys to healthy skin.
May There aren't many treatments we don't do here at Face Facts but what we really love is our specialised and advanced treatments,
which really come into focus when there is an awareness month. Rosacea being May's focus.
There is no full cure for Rosacea but over the years we have managed and controlled an abundance of skins with this condition and continue to do so really successfully.
June is our birthday month. This year we turned the grand old age of 37! We decided to give the salon a little makeover. Foundation suddenly had a whole different meaning to us!
We hope you enjoy your new surroundings as much as we do Xx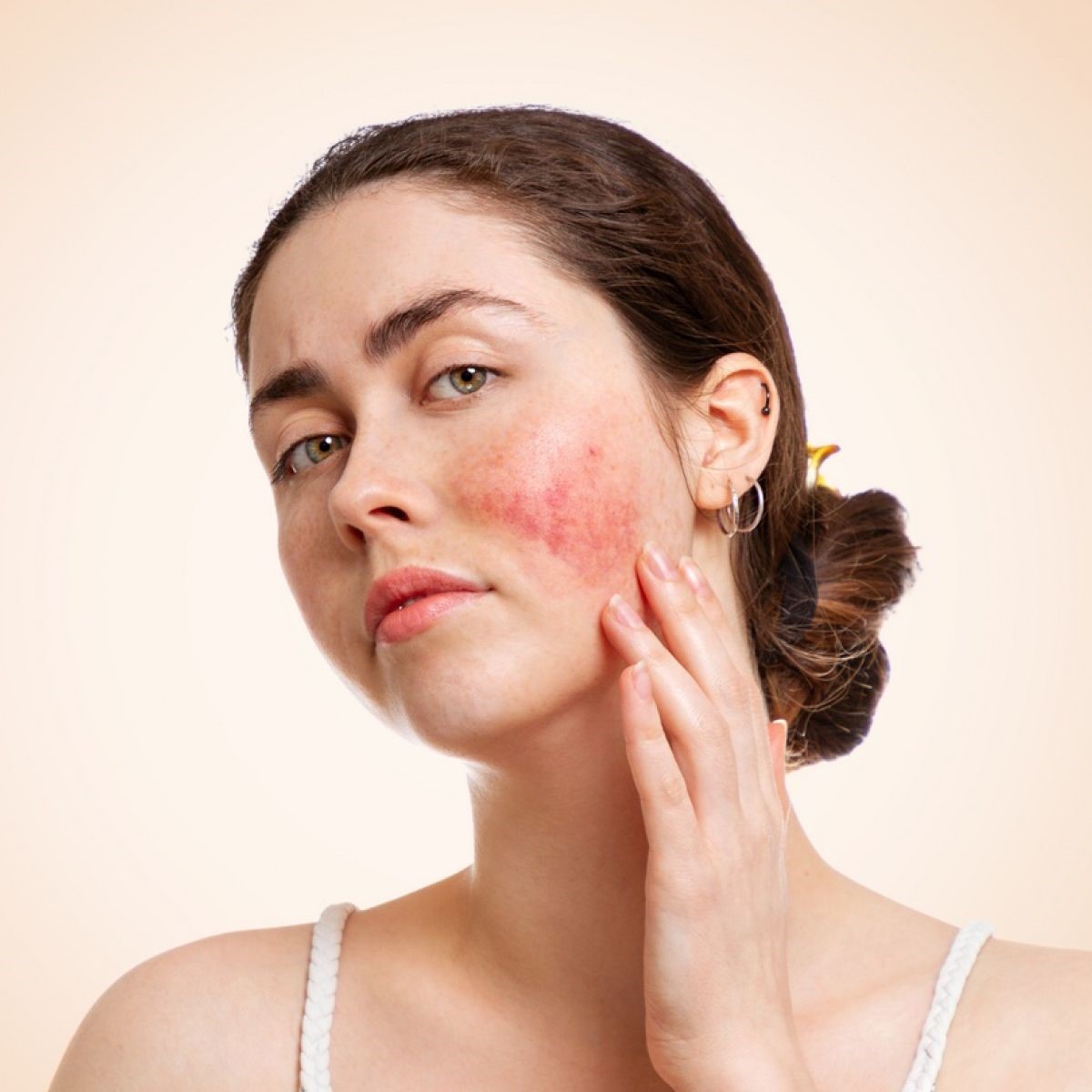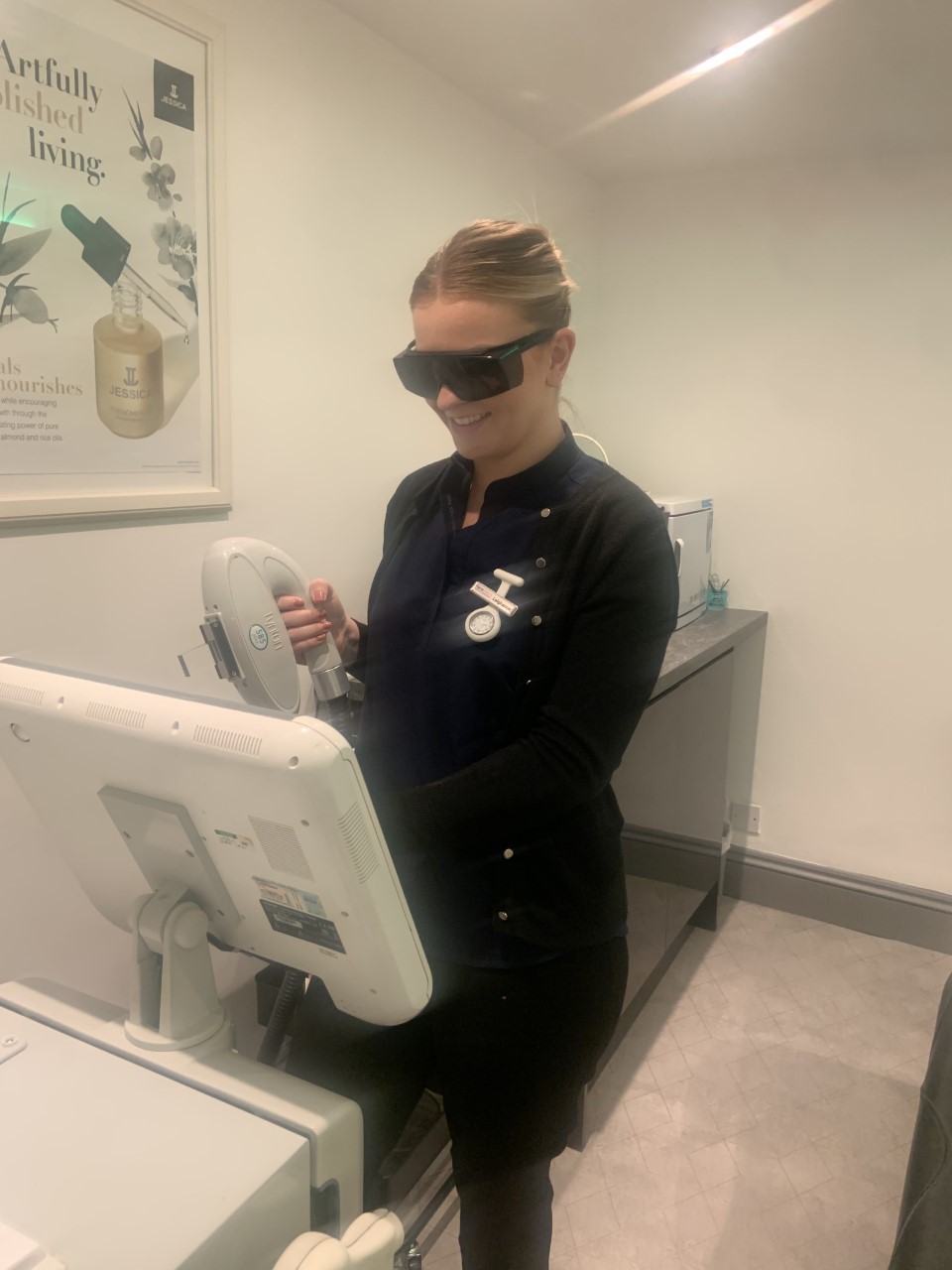 July LIFE IS WAY TO SHORT TO SPEND ANOTHER DAY AT WAR WITH YOUR CHIN HAIR! That's why Leighanne set off to conquer that and much more by going through some very intense training and hosting her very own
IPL and Laser Clinic to REDUCE, REMOVE and IMPROVE:
Unwanted hair
Pigmentation
Red Veins
Tattoos
Acne
Scarring
Our renovations were completed in just 2 weeks! We had walls smashed down, rebuilt, bespoke cupboards and countertops made, flooring laid, and all perfectly painted.
Three rooms transformed into two much bigger more practical and functional spaces… enough room for all our amazing machines meaning we can tailor all our treatments to your skin needs with every machine to hand.That can only mean one thing…
MORE SKIN BENEFITS AND RESULTS!!!
Big thanks to our team of merry men
who worked so hard to get us back on track in a super speedy time ducking and dodging every problem found in our pandora's box! John, Leigh, Canaan, and Rob to name a few. Buxton's finest!
August Saw another NEW facial DetOygene Our intelligent facial is designed to detoxify and re-oxygenate the skin to restore a refined radiance and balance that is often affected by lifestyle changes such as lack of sleep, stress, and diet.
Suitable for all skin types and PERFECT if you have had a break in your skincare routine in the salon or at home. This advanced treatment boosts your skin with a radiant glow to prepare it for ongoing maintenance treatments.
September After an amazing summer we focused on instilling SPF into your routine and really drilling down into protecting your skin. Protection is always better than cure but if you need us to "cure" we can do that too!
We host some of the latest and best technology within the salon and treatments such as IPL and Laser and the Focus Dual which actually stimulates the production of collagen and elastin treating every layer of the skin to lift, firm, and tighten without the need for surgery.
October Something new and very exciting was about to come in and we couldn't wait!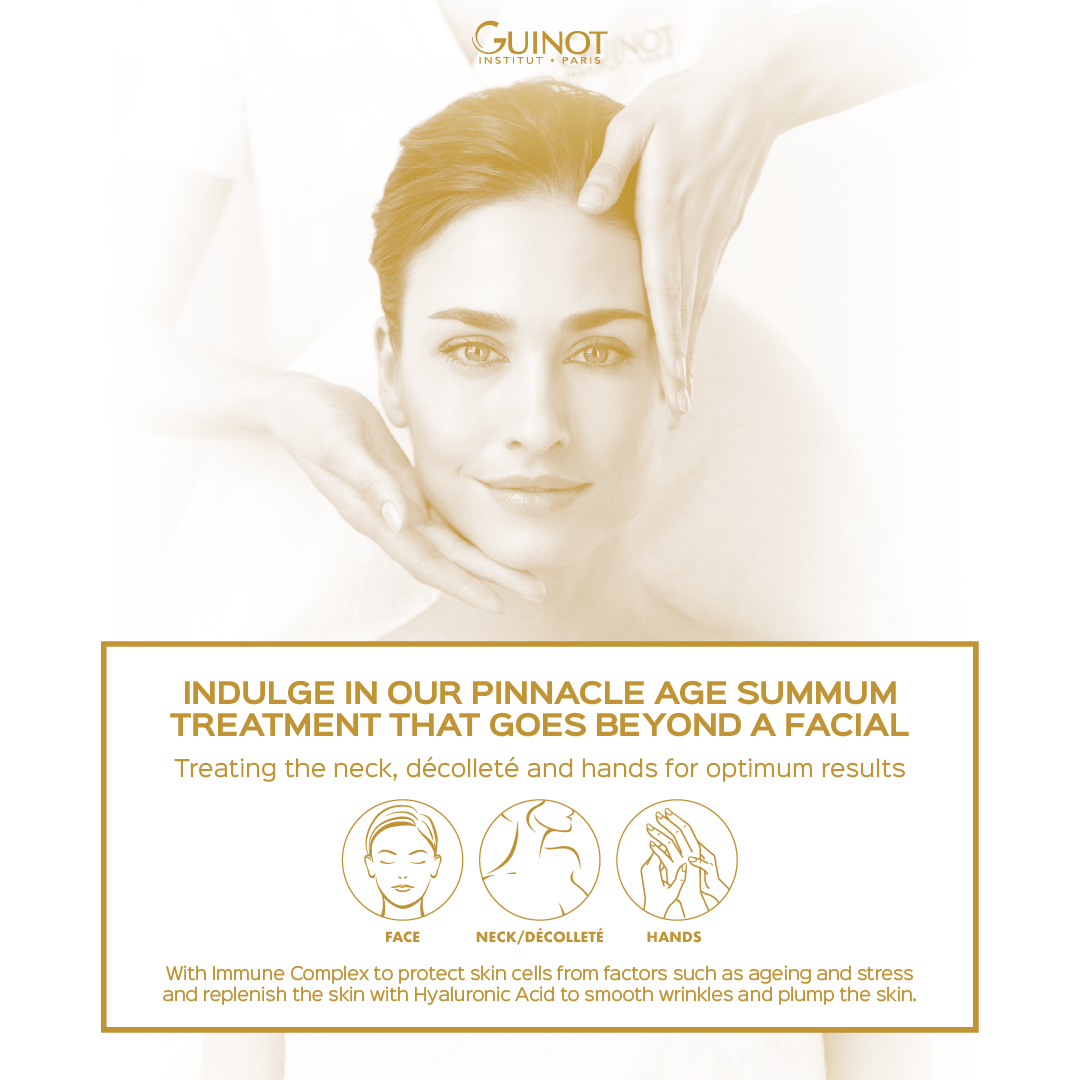 November Specialised training with Guinot meant we could now introduce the latest NEW and IMPROVED
Age Summum Facial It doesn't stop at your face, it treats the neck, décolleté, and hands for all signs of aging.
And when we say it's amazing we really mean it!
We enjoyed a PRE Xmas night out at Santiagos which was amazing and the food delicious!
December We had an amazing night for our works do. Slight changes to the original plan but it all worked out great in the end. A fair few beverages were consumed along with lots of laughs, as always.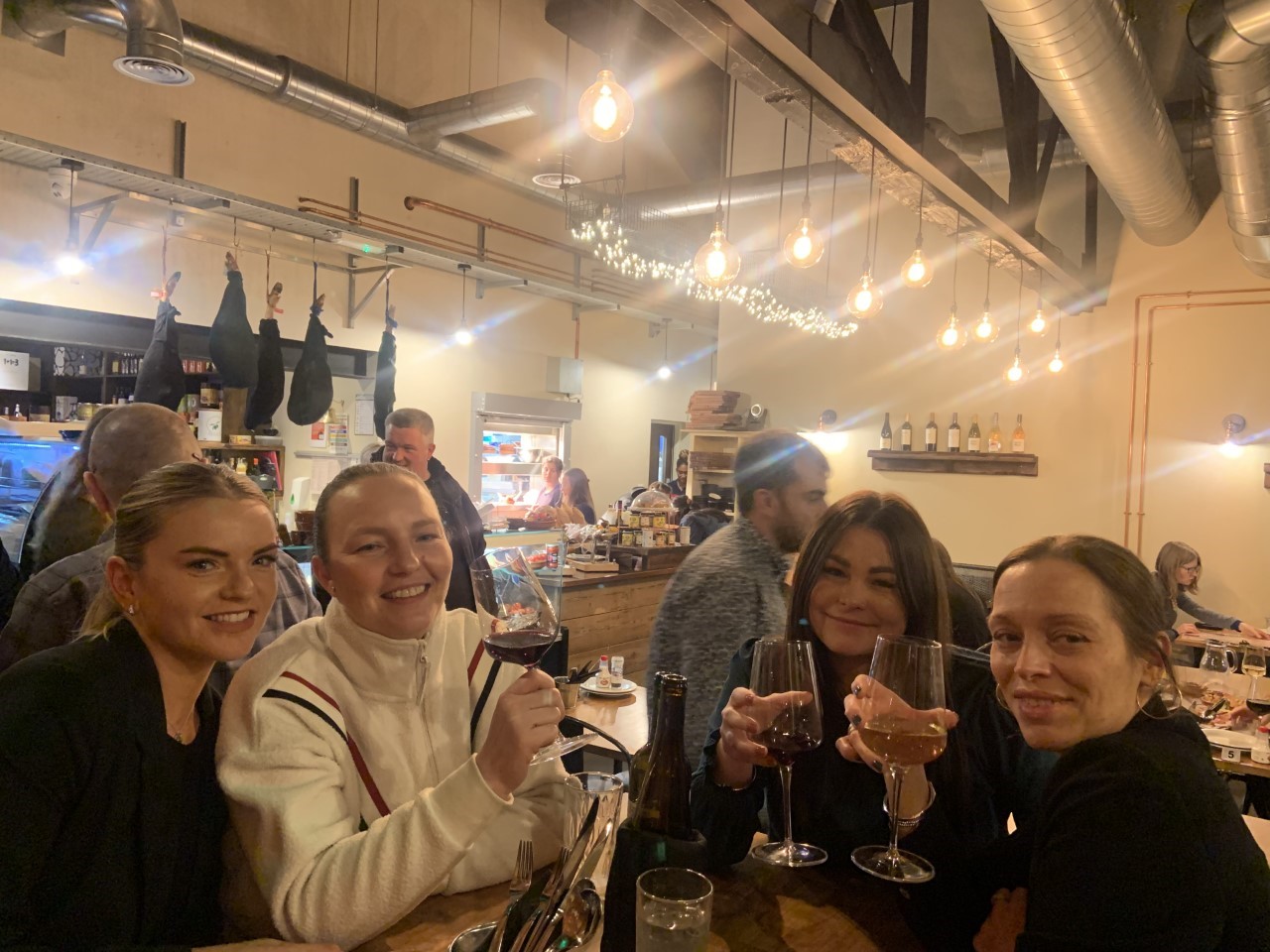 There's been lots of changes through the year and not just this one but the last 37! However, one thing that remains constant is your support and loyalty without YOU we wouldn't have made it to 1 so THANK YOU once again and always!
See you on the next adventure!