Face Facts Beauty and Body Salon offer you a fantastic range of the most up-to-date treatments to suit all budgets. Please get in touch if you would like advice from one of our fully-qualified beauty therapists or if you are unsure which facial or body treatment is best suited to you.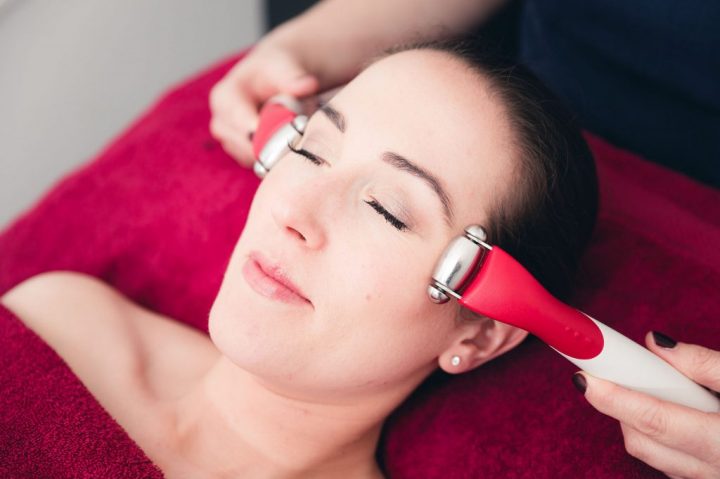 Facial Treatments for all skin types and conditions.
When visiting our beauty and body salon, a professional consultant will analyse your skin condition and advise on which treatment is best for your individual needs. You will also receive a relaxing face, neck and shoulder massage with every facial treatment carried out at the salon. Having a regular facial is a great way to relax.
Priori
Skin Decoded

We are Adaptive skincare

Everyone of us is different-with different skin on a cellular level. Like snowflakes. That's why our new generation of Priori Skincare products are carefully formulated using the latest technology to recognise your individuality and provide you with exactly what you need… exactly when you need it.

Priori's adaptive skincare is a solution that understands the intricate communication system to your skin- the slight nuances that make you, you. All Priori products are formulated to read your skin and decode its very specific needs for replenishment, hydration, protection and recovery. By using these remarkable advancements in biotechnology, our formulas respond and deliver results for you and your most ideal skin.

Core
Go to products with the perfect combination of recovery, nourishment and protection so you can go about your day, and night, knowing you are doing the best for your skin. Priori Adaptive Core Formulas give real-tome benefits you can see and feel, all day long.

Superceutical
Charged with advanced biotech compounds, Priori Adaptive Superceutical Formulas work to give you the visible corrective benefits you need in real time your skin will pull from these complex formulas only what is needed, only when it is needed, to reveal a more radiant and hydrated skin.

Natural
Go natural now or when product sensitivity is a must. Priori Adaptive Natural Formulas are filled with the very best nature has to offer, for the results you demand, just when you need it.

Treatments
Priori skin services are adapted to all skin concerns, conditions and needs, individualised, as no 2 skins are the same on any 2 days.

Following a thorough analysis to decode your skins requirements your PRIORI expert will devise a specialised facial treatment adapted to your needs and desires.

Point to note: sometimes, best results are seen in a course of treatment.

Derma Microdermabrasion:

Diamond Tip Derma Peel

Derma peel uses a natural diamond-tipped wand instead of crystals to perform a progressive rather than aggressive treatment. Peeling superficial layers of surface dead skin which is then drawn away through vacuum suction which helps to increase the blood for healthy rejuvenated skin.

Revitalising Delux Facial

Cleanse, tone, microdermabrasion, mask, hand and arm massage.

Rejuvenating Facial

Cleanse, tone, microdermabrasion and moisture.

Mini Microdermabrasion

An extra anti-ageing boost for an individual area.

Dermalux LED Phototherapy

Multi-Award winning Dermalux® LED Phototherapy is the leading, non-invasive treatment that harnesses the power of natural light for visibly radiant, rejuvenated and refined skin.

Beautiful skin is achievable for everybody with Dermalux®. One treatment instantly energises skin cells to revitalise a dull and tired complexion. A course of treatment offers long-lasting visible results, stimulating the skin's natural rejuvenation and repair processes to speed up cell renewal, resolve problem skin conditions and promote vibrant healthy-looking skin.

We are all influenced by the Power of Light

Light has many positive effects on our bodies; it helps us to produce essential vitamin D, triggers growth, promotes wellbeing and makes our skin glow!

Phototherapy occurs naturally all around us and is based on the principle that our cells absorb light and use it fuel natural rejuvenation and repair processes. Different wavelengths stimulate different effects in the skin. We know that on-going exposure to UV light is very damaging but controlled levels of Red, Blue and Near Infrared light are clinically proven to be beneficial.

A celebrity skincare favourite, LED Phototherapy is the application of these beneficial wavelengths into the skin's deepest layers to energise our cells with proven rejuvenating results. It is a natural response similar to that of plant photo-synthesis through a process known as photobiomodulation. Skin cells that are energised function better and can regenerate up to 200% faster which in turn leads to a more youthful, healthy and radiant complexion.

Dermalux® LED Phototherapy

Dermalux® delivers skin-specific treatments using combinations of clinically proven Blue, Red and Near Infrared wavelengths to boost collagen and elastin production, improve circulation, reduce redness and irritation and blitz blemish-causing bacteria.

Utilising the latest generation LED technology, Dermalux® ensures a safe and targeted delivery of light at the optimum intensity for maximum skin-enhancing results.

Dermalux® is heat-free, chemical-free and does not harm the skin. It has an excellent safety profile and is beneficial for all skin types without downtime.

The Treatment

The Dermalux® treatment is a relaxing, pain-free experience with proven mood-enhancing effects. Enjoy some luxury me-time as your skin absorbs the energising light to kick start cell regeneration and restore radiance.

Each treatment lasts for around 20 minutes and with no downtime, you can simply get up and glow! As the light triggers a whole cascade of skin-enhancing processes, the visible benefits continue even after the treatment has finished.

Dermalux® can also be used in combination with your regular skin treatments to upgrade and accelerate results. Your Dermalux® practitioner will advise you on the best combination depending on the condition of your skin.

Clinically Proven Wavelengths

Dermalux® Blue Light

Anti-bacterial action

Treats spots without irritation

Improves skin clarity

Calming effect for problem skin

Dermalux® Red Light

Boosts collagen and elastin production

Reduces fine lines and wrinkles

Increases hydration

Evens skin tone and texture

Revitalises and restores radiance

Dermalux® Near Infrared Light

Advanced skin rejuvenation benefits

Calms redness and irritation

Reduces age spots and pigmentation

Restores skin health

Ideal for the most sensitive skins

Dermalux® Tri-Wave Therapy

For enhanced and accelerated results, Dermalux® Tri-Wave therapy uniquely delivers simultaneous wavelength treatments which are tailored to your skin condition.

Great skin doesn't happen by chance. Discover Dermalux® and transform the way you care for your skin forever.

The Alternative to Aesthetic Medicine

Treat your skin and achieve maximum results with professional skincare and tailored prescriptions from Guinot-trained Beauty Doctors

Your best skin… Smooth, clear, radiant and youthful…Revolutionary salon treatments and after-care products formulated with the best in skincare innovation to enhance and maintain treatment results at home.

Unique skincare solutions… With thousands of skincare combinations. our highly experienced therapists will analyse your complexion and discuss with you your skincare concerns and goals to determine your best prescription. Your trusted Beauty Doctor will continue to evolve your prescription with ever-changing needs and seasons.

Delivering results… The Guinot laboratories pioneer some of the latest research and breakthroughs in the world of skincare. Our pure, active ingredients are combined with world-renowned plants extracts and cutting-edge technology for outstanding formulations. At the heart of the brand sits the Hydraderm Cellular Energy machine. By applying a gentle combination of dual ionisation and thermal currents these ingredients are permeated deeper into the skin for undisputable results.

Treatments first… Over 50 years ago, Guinot introduced to the world the first machine-based facial using galvanic and high frequency technology. Guinot's laboratories are one of the few cosmetics-manufacturing establishments in the world to have been certified to the highest quality standard by the international certification group Bureau Veritas, ISO 22 716. By leading the way in treatment innovation and establishing a pharmaceutical heritage, Guinot is continually committed to developing treatment and product formulas.

MACHINE-BASED TREATMENTS

Hydraderm Cellular Energy

Hydradermie Youth
The Star of Beauty Treatments
Achieve immediate results with Guinot's signature treatment created as the alternative to aesthetic medicine. Using dynamic ionisation and thermal energy, this patented technology is designed to boost the skin's cellular energy to enhance and rejuvenate the complexion. This unique, age-defying treatment has 8 bespoke variations prescribed by your therapist to suit your skin type and beauty concerns; allowing you to achieve exceptional, visible and clinically proven results after just one treatment.

Hydradermie Age Logic
The Anti-Ageing Star Treatment
Clinically proven to reduce wrinkle depth by up to 49.5%*, this specially designed anti-ageing Hydradermie facial puts extra focus on the eye contour, neck and decollete for an all-encompassing age defying result.
*Independent Clinical Trail Results

Hydradermie Lift
The "Instant Lifting" Treatment
We can't reverse time, but we can reduce the effects of time on your skin. This effective lifting treatment stimulates the facial muscles using a low-frequency microcurrent to produce a toning action and invigorate the muscle fibres in the skin for a smoother, firmer and more youthful appearance to the complexion.

Hydradermie Lift Express
The Express Lift Treatment
For those in a hurry and need results quickly. This treatment includes cleansing, exfoliation, lymphatic drainage and muscle stimulation restoring a youthful tone to the complexion.

Hydradermie Lift Deluxe
The Ultimate Lifting Treatment
A combination of the Hydradermie Age Logic and the Hydradermie Lift for the ultimate lifting effect. Experience immediate contouring results thanks to facial muscle stimulation, firming active ingredients and age-defying techniques.

Eye Lift
The Eye Contour Treatment

This unique treatment reduces the signs of ageing and fatigue in the eye contour area. The combination of exclusive eye massage techniques and muscle stimulation using micro-currents works to visibly Lift, tone, aid drainage and boost microcirculation. An intensive eye mask infused with active ingredients leaves the eyes looking more radiant and youthful.

HydraClean
The Deep Cleansing Treatment
The perfect introduction to regular skincare. This 30-minute deep-cleanse treatment uses a combination of a hands-on massage and the Thermoclean patented heated device to rid the skin of its impurities, whilst warming and relaxing the skin. With different prescriptive versions and a personalised massage skin instantly appears brighter and clearer, with a radiant complexion.

MANUAL FACE TREATMENTS

DetOxygene
The Anti Pollution Treatment 

An exclusive treatment ideal for city living or suffocated skin that harnesses the power of nature to detoxify and oxygenate. Pro-Oxygen stimulates cellular respiration followed by the Pro-Oxygen Mask made of natural green clay absorbing toxins on the skin's surface. This anti-pollution treatment is ideal for those with full or lifeless skin and incorporates a Serenity Massage to promote lymphatic drainage leaving the skin fresh and perfectly clear.

Age Summum
The "Anti-Ageing" Treatment
The pinnacle of anti-ageing treatments, Age Summum is enriched with highly concentrated Vitamin C, Hyaluronic Acid and Pro-Collagen to firm facial tissue and combat skin slackening. Active ingredients penetrate deep into the skin using the exclusive Age Summum anti-ageing facial massage. Fine lines and wrinkles are smoothed and a youthful radiance is restored.

Lift Summum
The Firming, Lifting Treatment
An exclusive global firming treatment that immediately reduces signs of fatigue and ageing, focusing on the face, neck and decollete. The unique stimulating massage visibly lifts and firms whilst the active ingredients Collagen XVIII helps improve elasticity. The Anti-Wrinkle Eraser diminishes the appearance of wrinkles, whilst the unique specific face and decollete masks restore a youthful appearance.

Hydra Summum
The Ultimate Hydrating Treatment
This facial promises to intensely rehydrate your skin helping to boost radiance, plump and smooth fine lines and wrinkles, and will soothe and saturate your skin with moisture.
At the end of the treatment, the skin is perfectly rehydrated and regains its comfort. Wrinkles and fine lines are smoothed.

Hydra Peeling
The Skin Renewal Treatment
Guinot created the Hydra Peeling treatment to reduce signs of ageing, improve the complexion and reduce dark spots. This treatment is a bona fide alternative to aesthetic medicine, offering visible results and radiance after just one treatment. This treatment can be prescribed based on your skins's sensitivity levels.

Medik8 was born out of a passion to strive for better skin health and results.

A product of its time, a scientist, the founder – Elliot Isaac, having spent 5 years backpacking around the world, also shared the natural movement's values of fair trade, sustainability and natural ingredients. But his idea, unique at the time, was to combine this ethical backdrop with his experience in biochemistry to create results-driven products with proven science. Aimed at mature skin to maintain a more youthful complexion, his mission is to demystify anti-ageing skincare with his philosophy of 'vitamin C plus sunscreen by day, and vitamin A by night' – CSA. There is, he believes, no reason to choose between results and experience.

Medik8 seeks to create simple routines that result in healthy, 'Beautiful Skin for Life'. Offering progressive strengths within the core ingredient areas of vitamin C and A, means you can keep building on your results over time. Hopefully for a lifetime.

Medik8s Peels are formulated to solve a variety of skin problems
The peel process involves applying a safe, high strength active acid to the skin. The solution gets to work in quick time removing dead skin cells, increasing skin cell regeneration, and boosting fibroblasts – the cells which produce collagen.

Medik8's '12 Weeks to WOW!' method is a complete workout for your skin and just like regular personal training sessions, you'll see incredible improvements week by week. Results include smoother, radiant skin, a reduction in fine lines and wrinkles and a more even, radiant complexion.

Medik8's innovative '12 Weeks to WOW!' method is completely personalised to your skin. Your customised peel programme involves a course of six peels, You'll also be prescribed a full home regime of skincare products specifically designed to tackle your skin concerns.

Peels :-

Universal AHA

Suitable for everyone and any skin concern, it visibly brightens, smooths, decongests and revitalises the skin. Ideal for a first time peel or to maintain results from other peels.

Rewind

A targeted formulation that helps to promote collagen production to reduce the appearance of fine lines and wrinkles.

Even

A brightening peel targeting sun damage, hyperpigmentation and dull, uneven skin Helps to restore a more oven and radiant complexion.

Clarity

A powerful blend of acids that sink deep into pores to effectively clarify and decongest the complexion. Rapidly brings blemishes under control and dramatically reduces the risk of future breakouts.

Focus Dual offers a unique combination of the latest clinically proven technologies for face and body treatments. Radiofrequency Microneedling and High Intensity Focused Ultrasound, HIFU come together to give maximum results to reduce the signs of ageing. With these gold standard technologies we can treat the skin at EVERY layer to lift, firm, and tighten.

Give your skin it's Snap back…with Focus Dual we can treat:

Ageing skin – Wrinkles and fine lines, including smoker lines and pigmentation
Acne and surgical scars
Loose, sagging and crepey skin, including lax skin around the eyebrow
Stretch marks
Uneven skin tone and texture
Milia (bumps on the skin)
Large pores
Loss of facial volume
Dull and lacklustre skin
Fat reduction
Body sculpting including jawline definition

HIFU Facial from Focus Dual

A non-surgical alternative to a facelift. High Intensity Focused Ultrasound, also known as 'HIFU', 'non-surgical face lift', 'lunchtime face lift' or 'Focus Dual' has become one of the most sought-after lifting, firming, and tightening treatments for face and neck. HIFU uses Focused Ultrasound to target the deep structural layers of the skin with heat, which it does without damaging the skin's surface. Focus Dual HIFU is one of the few treatments that can reach the superficial musculoaponeurotic system (SMAS)—which
was previously accessible only via surgery. The result is a natural lift with virtually no downtime. The heat generated in the skin stimulates the cells to produce strong, new collagen and kick-start dormant collagen. As collagen production increases up to 12 weeks post treatment, this results in a more youthful and refreshed look.

Collagen is important for skin health because it is a natural protein that promotes skin suppleness, firmness, hydration, and a youthful glow. Unfortunately, collagen production begins to dwindle as we age. A HIFU Facial lifts, tightens, and firms up loose skin to counteract the effects of both time and gravity. With Focus Dual we can lift, firm, tighten, and sculpt the face, brow, neck and jawline. Areas such as the chest, hands and other parts of the skin and body can also be treated. This treatment will not only give skin back its snap, but it will also naturally kick-start your body to increase the production of collagen and elastin to reduce signs of ageing.

How does a HIFU facial treatment work?

This non-surgical face lift works on the SMAS layer deep below the skin, which is the area surgeons tighten for face and neck lifts. Rather than surgery, the Focus Dual harnesses ultrasound technology to radiate energy to the SMAS layer to tighten, lift and plump the skin.

What does the treatment feel like?

You may experience some mild heating or a slight tingling sensation during treatment. Patients describe this as moderate and acceptable.

How many sessions will I need?

Treatments are carried out every 4-6 weeks and typically between 1 and 3 treatments are recommended for best results. Top-up sessions are performed as required, but usually only once or twice a year. Your favourite FFBabe will design your personal programme

How long will it take for me to see results?

Results get better and better up to 12 weeks post treatment as your collagen is renewed. We expect results to last 1-2 years, but this can be dependent on lifestyle and maintenance.

Is there any downtime with a HIFU treatment?

Due to the non-invasive nature of HIFU treatments, there is virtually no downtime. You may experience slight redness following the treatment, and a small percentage of our clients do experience minor swelling, tingling or tenderness. These symptoms are mild and temporary. You will be able to return to your normal activities straight away, and there are no special recovery measures needed. This is why HIFU has earned the name "lunchtime face lift".

Radiofrequency Microneedling from Focus Dual

Focus Dual uses a combination of radiofrequency and microneedling technology to create a controlled trauma which triggers the body's healing response  of collagen and elastin production. Both technologies used in this treatment stimulate collagen in different ways. Microneedling creates micro-traumas in the skin, thereby stimulating the healing response, while radiofrequency uses heat to tighten the skin from the inside out. With Focus Dual you can receive two treatments in one, meaning that you will achieve a stronger treatment and more effective results than when compared to having microneedling and radiofrequency treatments individually. The result is firmer, tighter, smoother, more lifted and hydrated skin.

How does Radiofrequency (RF) Microneedling work?

Ultrafine needles penetrate the skin to different depths whilst simultaneously releasing radiofrequency (RF) energy to heat the skin in a controlled manner, stimulating a wound healing response leading to the production of new collagen and elastin.

Can Radiofrequency Microneedling (RFM) be used on patients of all ages?

Yes, younger skin that doesn't yet require lifting and tightening can benefit from Microneedling without the RF, where the focus is now more on refining pores, evening out texture and improving overall quality. Also great on scarring on both face and body. Older patients with laxity concerns benefit from the dual effect of the Microneedling with Radiofrequency. As the Focus Dual offers many different needle depths and
intensity settings for RF, treatments can be easily customised for every different skin and level of concern.

How many sessions will I need?

Results can be seen after just one session. However, a minimum of 2 and up to 6 treatments, at 4-week intervals, deliver the best results, depending on the skin concern.

What results should I expect?

Most patients see an improvement 2 to 3 weeks after the first treatment. Results are natural and get better over time, peaking at 12 weeks following the final treatment.

Will there be downtime?

A slight swelling and redness are present immediately post-treatment and should subside quickly, 7 days max

More Than a Glow. A Skin Transformation.

DiamondGlow is a next-level, noninvasive skin-resurfacing treatment, designed to deliver rejuvenated, nourished, and healthy-looking skin.

This 3X1 technology simultaneously exfoliates extracts debris, and infuses serums to deliver targeted nourishment for radiant results that last.
Mii Cosmetics
From brilliant basics to total transformations, Mii makeup is all about you. Weather it's effortless elegance for an evening out or creating the perfect finish. Mii will leave you looking fabulous and teach you trusted techniques to enhance your natural beauty.

Group sessions, express makeovers, special occasion – bridal, prom, birthday, red carpet.

Minerals are the perfect choice for sensitive problem prone skin, or if your just looking for 100% natural makeup.

Make-Up Application

Make-Up Lesson

Bridal Make-Up (includes trial)

Guinot Mini Eclat Beaute
A pre make-up vial which temporarily tones sagging tissue and fixes make-up.

Home visits can be arranged for an additional charge.
If you are unable to attend trial prices will be charged at the normal rate.

Semi Permanent Make Up

Nouveau Contour Semi Permanent Make-Up
Permanent cosmetics are the future! It can be used to define eyes, brows and lips to give a soft natural finish that imitates perfectly applied make-up. This effect is achieved by using revolutionary hypo-allergenic pigments to create a shadow of colour in the dermal layer of skin. The result can be as subtle or dramatic as you wish, to create a look that enhances your natural beauty.

Eyes: make small eyes look bigger, lashes thicker, and emphasise eye colour. Choose from a subtle, natural look, mimicking thousands of tiny lashes or a more defined eyeliner look. Brows: never use an eyebrow pencil again! Create a soft pencil look or textured hair strokes on sparse, short, pale brows.

Lips: can be made fuller, lip colour enhanced and shape corrected, or our 'lip blush' system using soft shades to give a haze of colour across the lips, or a dramatic colour can be applied to create a more striking look.

Microblading – Eye Embroidery
The Japanese method of semi-permanent brows is a manual method which is relatively new to the UK. It is considered to be semi-permanent, as is it compared to the traditional hair stroke tattoo machine technique.

Both methods are ideal for anyone wishing to enhance their look without anyone noticing. Liz has been a semi permanent technician for over 20 years – whichever method we decide to use or combine the two, we look forward to creating wonderful results for you!

Depilatory Waxing
Removes hair with azulene wax.  For all skin types, especially sensitive.  An azulene oil is applied before and after any facial waxing for added comfort.

Facial Waxing
Eyebrow
Lip
Chin
Lip and chin
Sides of face

Electrolysis
Hair Removal

Electrolysis treats each hair follicle individually with a very fine, disposable, sterile probe to permanently destroy the follicle's ability to reproduce, thereby eradicating hair growth on completion of the course of treatment.

All those trained in advanced electrolysis will be able to remove skin tags, milia, thread veins (Telangiectasia) and blood spots (Campbell de Morgan spots).

Electrolysis may also be able to remove age spots, warts and verrucae, Sebaceous Hyperplasia, Syringoma, Seborrhoeic Warts, Dermatosis Papulosa, Nigra and Zanthelasma.

Lynton is the UK's leading supplier of aesthetic equipment to the medical, cosmetic, and beauty industries. Their innovative design and manufacturing, combined with a commitment to their customers, has led to an enviable reputation as the UK's premier supplier of aesthetic technology to salons, private clinics and the NHS.

Established in 1994, Lynton has been manufacturing lasers and intense pulsed light systems for over 15 years. Since its formation, Lynton has proudly held a reputation for honesty and integrity which has enabled it to flourish in a highly competitive marketplace and to become the UK's leading supplier.

IPL Hair Removal
Lynton Lumina hair removal offers a long-term solution to unwanted or excess hair for both men and women and is suitable for most areas of the face and body. A course of treatments is usually required at 4 – 8 weekly intervals to follow the hairgrowth cycle. Treatment will leave your skin feeling smooth, soft and free from painful ingrowing hairs.

Hair-free and smooth skin needn't be a daily pain. IPL delivers safe bursts of light which are absorbed by the melanin in your hair, destroying the follicle from the root with minimum discomfort and no side effects. Results are effective, long-lasting, quick virtually pain-free and clinically safe. Leave it to the professionals and see long-lasting results after a few 10-20 minute sessions.

Vascular and Pigmentation Treatment
Facial vessels are effectively treated with Intense Pulse Light (IPL) or laser with minimal downtime or risk in just a few quick, easy treatments. Treatment is suitable if you want to:

Reduce overall facial redness and reduce blushing
Be rid of broken veins, red spots or brown patches
Have clearer, brighter, rejuvenated skin
Suitable for face, neck and chest

Treating Acne
Acne can be effectively treated with Intense Pulsed Light. Treatments greatly reduce the number and severity of active lesions, lessening the inflammation and frequency of break-outs and helping with scarring

Laser Tattoo Removal
Not all lasers are the same and not just any laser can safely remove tattoos. The most advanced are active QSwitch lasers for tattoo removal. This is the only type of laser that is safe and effective for the removal of tattoos. Our lasers can fade away tattoos of various size and colour.

Skin Treatments 

The brighter way to take away:
• Birthmarks
• Facial Thread and Spider Veins
• Photo Rejuvenation
• Pigmented Lesions
• Rosacea
• Sun Damaged Skin
• Vascular Lesions
• Tattoo Removal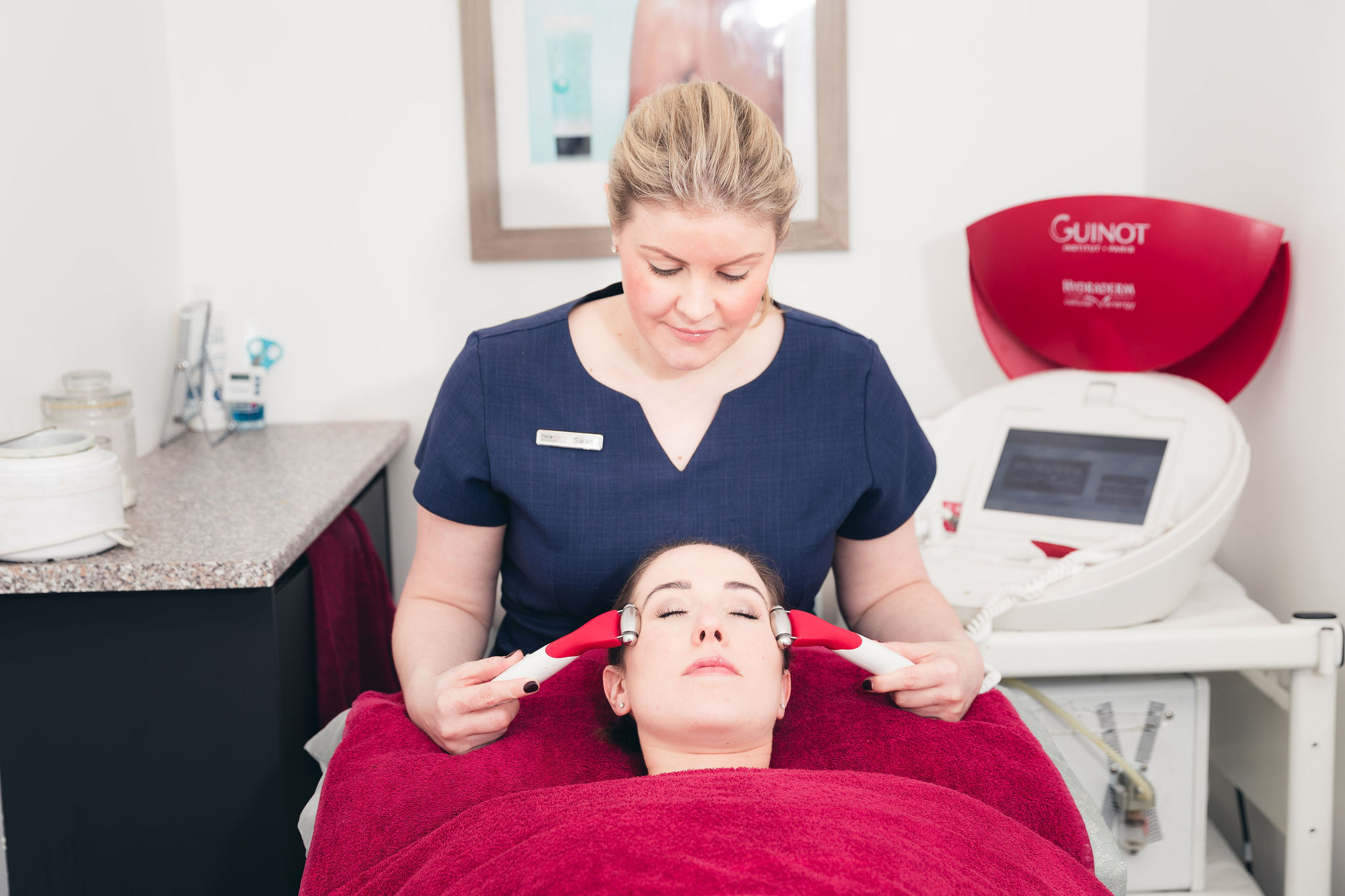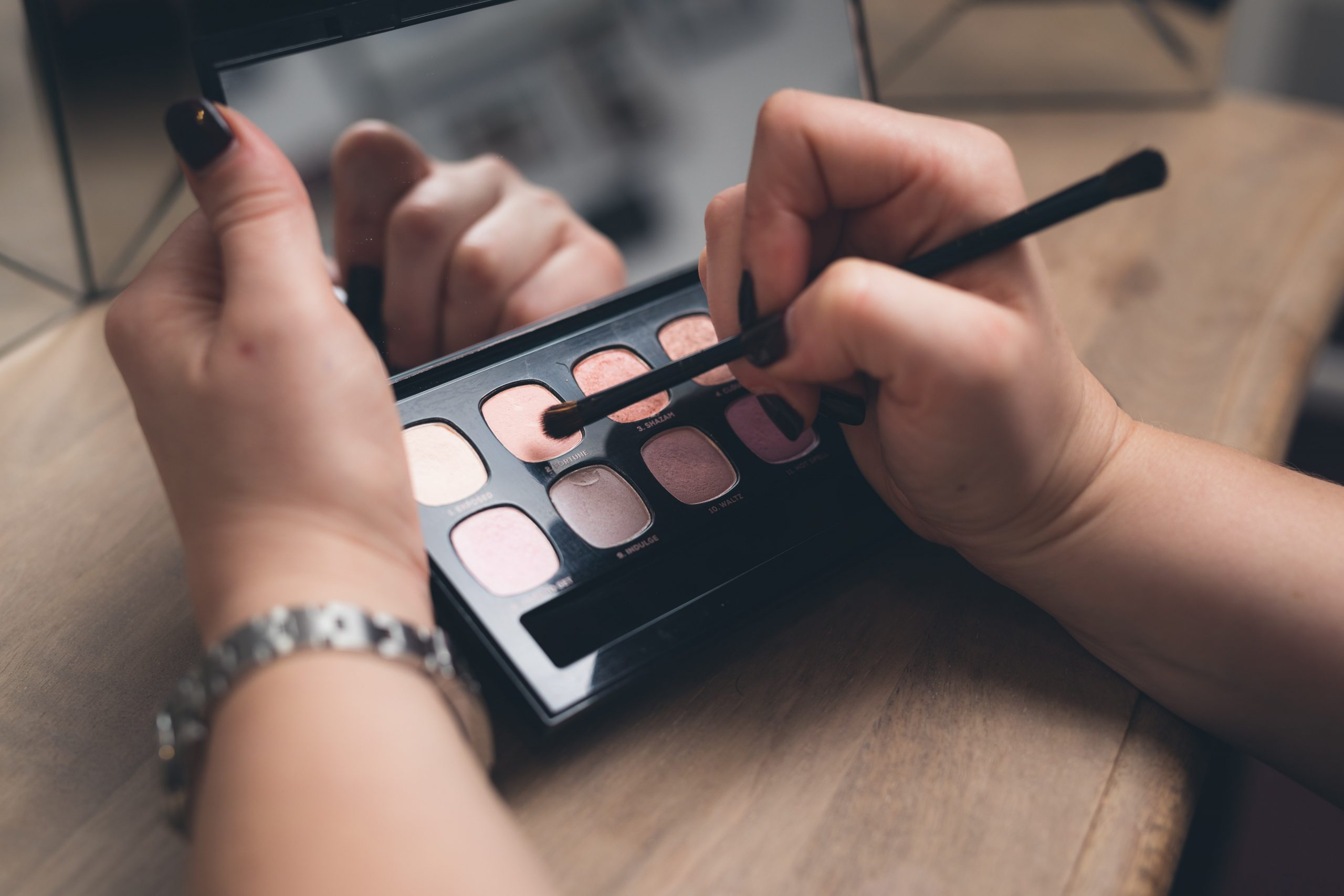 Please book appointments in advance to avoid disappointment.
Photographs may be taken for our records.
We require parent or guardian consent for 18 years old or younger.
A deposit is required for treatments.
48 hours cancellation notice is needed, otherwise, a charge may apply.
Any courses of 10 treatments booked receive a 10% discount.
Gift Cards, please look after them we cannot take responsibility for any which are lost.
General Information
We cannot be responsible for any loss or damage to personal items – please keep valuables with you at all times. To offer you the best in customer service, please leave reviews. We welcome your comments and suggestions. Please ensure that your mobile phone is switched off, for your relaxation and for that of others.
All major credit cards accepted