Face Facts Buxton
Reviews
We hope that you enjoy your treatment(s), the level of service, and the fantastic range of products that we offer here at Face Facts Buxton.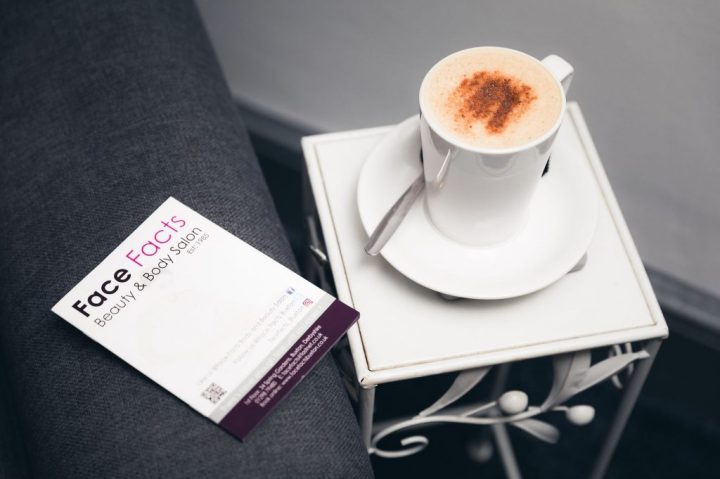 Meg
A great salon. Pampering by professionals. A wide range of treatments, expert advice on skin care and problems, advanced technology to help improve your look, even for the not-so-young. Plus a very caring team who provide a relaxed atmosphere and enjoyable experience.
Karen
I'm at the age now (60) where self care and looking after my skin is very important to me. I've had a few different treatments and enjoy the relaxation each of them bring me, and the results too. My face is much more hydrated now.
What could be nicer than lying on a heated treatment bed and being pampered?
I can also recommend the hot stone massage. It's helped remove the stress and tension that built up in my neck and shoulders.
I now have an FFF purse… A face facts fund that Im regularly topping up for the next treatment.. You only get one YOU.. look after yourself!
Thank you Leighanne and and all the lovely girls at Face Facts.
Lots of love xx
Lesley Welling
Thanks for a lovely morning before my big birthday at Face Facts.
Emily – eyebrows
Amy – manicure, pedicure and a very relaxing facial.
A special birthday treat.
Meg
I loved your very funny review of life at Face Facts in 2021 but all joking aside considering the challenges you had to deal with you could have been forgiven if you had given up altogether. But you didn't! Instead, you applied your wonderful team spirit and determination to serve your clients and we all benefited from your dedication. So a big thankyou and best wishes for a better 2022.
Janet White
Over the last 6 months I've been on a bit of a journey with the lovely girls at Face Facts, as a mature lady the lines and jowls had started to appear and the hormonal changes had left my skin looking dull, bumpy and uneven. The focus dual, micro-needling and medik 8 skin peels have worked wonders, lines & jowls have been reduced and my skin feels smooth and even, I've moved to the Medik8 products to maintain all the hard work put in to getting my skin in tip top condition. Ooh and not forgetting the LVL treatment to keep my eyebrows/lashes under control & no need for mascara … result!.
The girls know their stuff and are very friendly, professional and helpful, highly recommended discussing any concerns you have with them you will not be disappointed 😍
Lesley
Thank you for the most amazing Hydradermie Lift facial yesterday Emily . My skin feels lovely and lifted . Emily explains every step of the treatment and what the products and machine are doing for you .
Hannah savage
I had the most amazing facial with Leigh Anne last Saturday.
I never have anything like this done but wanted a treat.
It was amazing and I was so relaxed I fell asleep! With an 8 month old at home this was the most relaxed I've been in months and my skin looks great.
Thank you!
Lesley
Thank you Emily for the super nails,toes and eyebrow tint. So lovely to be back and see you girls. Feel so safe . Xx
Lesley
Thank you Leighanne for the super facial . Skin feels absolutely amazing. So nice to be back and see all you lovely girls .
Alex Clark
Thank you so much Leighanne and Jade for looking after me this afternoon. I had a lovely relaxing time, just what I needed. The pedicure was wonderful and my tootsies look amazing xxx
Alex Clark
It was lovely to see you all and to have a bit of pampering, thank you Emily for the wonderful LVL my eyelashes and brows look amazing and the facial was perfect xxx
Deborah Niblock
Amazing as always, always make you feel so welcome and excellent covid measures in place.
Alice came out super happy with her earrings and was non stop talking about how lovely Rachel is. I think she wants to come for another visit soon. Xx
Janet White
I've recently had a course of the Age Summum With Express Lift treatment, it is one of the best facial treatments I have had, Rachel explained each of the different processes and what it would achieve, I'm pleased to say the results have been amazing, definitely the treatment for anyone who wants to sort out those pesky lines/wrinkles and return your skin to tip top condition. I'm now in the maintenance phase which I'm looking forward too, had a peel treatment yesterday which has only enhanced the work already done. Thanks to Rachel and the team for making me feel safe during these difficult times x
Meg
Back for my regular facial at last! Things are a bit different in order to keep us safe but still the same professional service and great treatments. I did look after my skin during lockdown but the effects are just not the same as the deep down treatment from a salon facial. I'm so glad to be back.
Karen Blake
i love this place and the facials and microdermabrasions are fantastic and the staff have no problem managing skin if colour which is a total godsend for me. Covid strategies are clear, simple and safe.
Andrea
Thanks to Leighanne for a great removal, file and polish and for slotting me in last minute. As always felt very safe.
Izzy Hertzog
After being back at the salon for my chewed up Lock down nails and having the most fabulous sculptured nails done by Rachel I then went on to have my facial! Yes a facial! Something I had every 3 weeks before lockdown! It was fantastic and much needed, although things are a little different the fantastic service is just the same! Same smiles and professional service! Couldn't have felt safer! And my skin well after a major resurfacing my skin it feels amazing! Normal
Service has resumed! Hurray thanks lovely! ❤️
Meg
Because my regular facial appointments are not possible at the moment, I browsed the other treatments looking for a bit of pampering and decided on a "hand facial" with Rachel. A relaxing half hour and transformed nails and hands. I shall definitely be doing that treatment again.
Tricia
Just had gel's on my fingers and toes by Emily and couldn't be happier. Even though we are in very surreal and ever changing times, i had such a lovely experience. It has been a great start to my holiday week.
Thankyou
Laura Bowers
I come to Facefacts regularly for the same treatments and made a spontaneous decision today to grab a last minute appointment and have a pedicure and geleration toes. My first pedicure and it certainly won't be my last and I absolutely love the creative colour combination of my gels. As ever I had the best experience and couldn't rate the lovely Rachel more highly! Seriously wouldn't go anywhere else and highly recommend the Facefacts babes – looking forward to my treatment next week!
Ellie
Booked in for a back massage in July with Amy. The customer service was excellent as always. Welcoming reception with all necessary safety procedures in place, hand sanitiser before entering, masks worn, limited amount of people in at one time etc.
I felt very safe.
I always book in with Amy as she is fantastic! She listens to what you say and focuses on the problem areas. I always come out feeling completely zen afterwards!
Will be booking in for another very soon.
Heather
Face Facts have been brilliant at keeping us informed throughout the lockdown. We all thought it was full steam ahead – but have been thwarted yet again in the last 24 hours! I really look forward to being able to keep my appointment with them in the – hopefully – not too distant future.
Pat Littleford
I had the full nails and foot pamper treatment and it was amazing – I was so looking forward to it after all the months that have gone by, came out feeling like a renewed woman! Thank you Emily you did Face Facts proud. All the safety measures were in place but felt really calm and secure throughout my time in the salon.
Chris Westwood
After 8 very frustrating tattoo removal sessions with a Manchester based tattoo removal clinic with little result, I switched to Face Facts. Unbelievable results at a fraction of the cost.
Warm, friendly and fun, the team did a great job and the tattoo has now been totally removed!
Deborah Niblock
A fantastic experience as always. I took my daughter to get her ears pierced today, Rachel was amazing with her and, made us both feel at ease and made it an exciting and special experience for Alice. A huge thank you from us both Alice loves her earings xx
Lis
As always a very professional approach to their customers. I genuinely felt very safe and secure visiting today post COVID as they have implemented every aspect of safety and sanitation for each visit.
I've booked two more appointments already and have every faith in Rachel and her team to provide the great service they are renowned for.
I would not hesitate in recommending scheduling an appointment with them – you won't be disappointed.
Dawn Armitt
After the last 4 months it was about time for a treat….I've always loved a pampery pedicure and that's exactly what I got.
Thank you Amy for a lovely pedi and great catch up…Well done to you all on making the visit just as relaxing as ever whilst being completely safe in these strange times….xxxx
Glenys Blackledge
Went yesterday for my long overdue manicure and pedicure. Rachel has everything in place to make you feel relaxed . A very well set out salon.
Katrina
Fantastic to get my legs waxed again and to ejoy the luxury of gelerated nails. Everyone was scrupously organised to ensure health and safety – but then it always was clean and safe!
Lesley Tindle
Thank you lovely ladies for making me feel perfectly safe on return to the salon this week. So happy to see you all. Thank you Emily for making me feel pampered 😘
Meg
P.S. If the virus and the weather are making your spirits sag, try Guinot Dynamisant Anti-Fatigue Mask. It works for me.
Meg
I am a regular client of the salon and I love the way the Face Facts Babes manage to create a friendly, relaxed atmosphere whilst at the same time being total professionals. I was very disappointed to find that we still have to wait a bit longer before returning for facials because I have every confidence in their ability to create a safe environment for us all.
Laura-Jane Gould
I absolutely LOVE the Priory DNA and Qsod range. My skin is balanced and I looked fresh faced no matter what time of day! It's definitely the best range I have ever used on my face!
I replaced my eyelash extensions (that I had for 8 years) with Revitalash and in only a couple of months my lashes are as long as when I had extensions! I am so impressed that I am telling everyone about it 🙂
I miss visiting the salon and can't rate the service any higher. The team will do everything they can to help and are always on hand with great advice.
Lucy
After using various different skin creams I have returned back to the Priori LCA moisturiser.
I like this because my make up goes on nicely afterwards, it doesn't feel too dry or too caked, just pleasantly perfect, and if your skin feels nice throughout the day then you feel like you can tackle almost anything!
Whilst it might be a little more expensive than I'd ideally like to pay, I have spent more on finding alternatives resulting in complete false economy!
Linda Arber
Have recently made several purchases of Guinot products (15 day beauty treatment course and Eye Fresh cream) – I'm very impressed with the product quality and the effects they are having within days – I'm also impressed with Emily on the advice given on how best to use these products and next steps (Guinot Lift Summum Cream plus Toner and Cleanser came free in the offer) – not cheap but extremely good value and worth every penny I have spent
Wendy Birds
Recently made a purchase online for a Guinot product. Service was 5* all the way.
Would recommend online shop as a good option during Lockdown.
Kitty Evans
As it was lockdown and no facials are possible I have placed a shipping order which arrived faster than amazon can manage.
My wrinkly neck is being smoothed and firmed with the Guinot langue vie cou neck cream – lovely and rich with definite lifting properties.
A new favourite is the Guinot anti fatigue yeux eye mask. Fabulous for crow lines and really soothing.
The Guinot hydra beute mask provides a luxurious plumping finish giving me a fresh faced look as though I've had a good night's sleep. Yes I'm missing lots of those so have just ordered a second tube. Used at least 2or3 times a week for 10 weeks I think this product is excellent value for money
My other items are make by mii which the team have managed to match perfectly for me.
Hope this helps
Chris Homer
Absolutely love the salon & all who work there. Love having my nails done & having a laugh with the people there. Can't wait to be back for my regular me time.
Samantha
I recently bought the Guinot Derma Liss face cream.
It's fab! Makes my skin feel great and hides the tiny fine lines and open pores….just wish it came in a gallon size tube!
Leah Evans
I love Face Facts and really miss them, so thank goodness for their fabulous online shop which has been needed during the lockdown.
Their regular updates and tips are much appreciated, and they happily answer any questions you may have.
They are a fabulous team who provide excellent service (even during these difficult times) and I can't wait to see them all again. X
Laura
My daughter had her belly button pierced here and although she was a bit scared she was completely put at ease. Fantastic hygiene and very professional. Thank you
Moya Phillips
Really recommend Guinot Creme Hydra Finish, really nourishing and with SPF 15 what's not to like? Bought some from the Face Facts on-line shop and delivered to my door, what a great service!!
KarenQuinn
During lockdown the ff babes gave me excellent advice about taking off my gel nails and then how to care for and nourish my nails. Ordered online , speedy delivery including handwritten instructions on how to use the Restoration, Reward and Phenom. I am very pleased with how my nails are repairing and looking good. Thank you girls – see you all soon xxx
Laura
Bought on line, really easy and quick delivery and amazing products! Can't wait to try a treatment when it re opens.
Annette blackwell
just fab, miss you all xxx
Emma
The salon is fantastic. And the staff are very lovely people And I carent what till the salon reopens.
Jean
I recently bought the priori Q sod Mosturising Creme online, super fast delivery, thank you.
I've had it for some time and love what it does to your skin, it's so light and your skin doesn't feel clogged up after you apply it, my skin feels soft and hydrated.
I use it along side the Q sod cleanser and the Qsod eye cream.
Sam
Fabulous salon, I wouldn't go anywhere else. The staff here are absolutely amazing. Every treatment is carried out with such professionalism. When it's time to go, you really don't want to because you feel so relaxed!
A massage from Sarah had me a sleep in minutes!
Amy who does my nails is so good at what she does, a real credit to the business.
During this lockdown it's great to know I can still buy all the amazing products to see me through.
Can't wait till I can go back and feel relaxed again!