Face Facts Buxton
Reviews
We hope that you enjoy your treatment(s), the level of service and fantastic range of products that we offer here at Face Facts Buxton. We would be grateful if you could please write a review using the form below? It only takes a moment and will help us to develop and improve the service that we offer.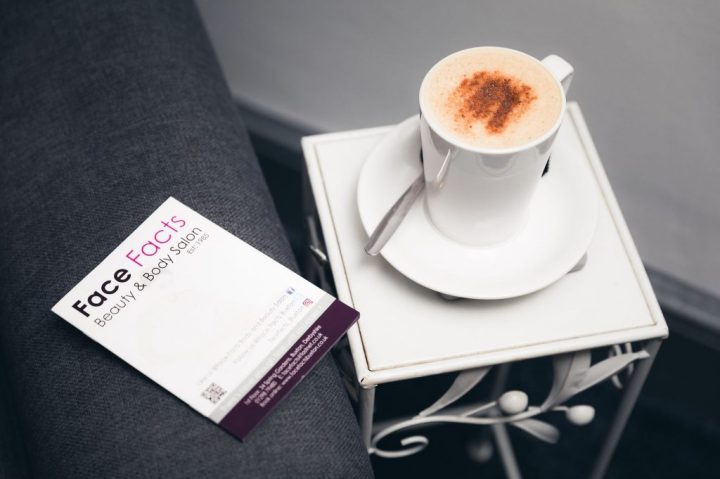 Laura-Jane Gould
I absolutely LOVE the Priory DNA and Qsod range. My skin is balanced and I looked fresh faced no matter what time of day! It's definitely the best range I have ever used on my face!
I replaced my eyelash extensions (that I had for 8 years) with Revitalash and in only a couple of months my lashes are as long as when I had extensions! I am so impressed that I am telling everyone about it 🙂
I miss visiting the salon and can't rate the service any higher. The team will do everything they can to help and are always on hand with great advice.
Lucy
After using various different skin creams I have returned back to the Priori LCA moisturiser.
I like this because my make up goes on nicely afterwards, it doesn't feel too dry or too caked, just pleasantly perfect, and if your skin feels nice throughout the day then you feel like you can tackle almost anything!
Whilst it might be a little more expensive than I'd ideally like to pay, I have spent more on finding alternatives resulting in complete false economy!
Linda Arber
Have recently made several purchases of Guinot products (15 day beauty treatment course and Eye Fresh cream) – I'm very impressed with the product quality and the effects they are having within days – I'm also impressed with Emily on the advice given on how best to use these products and next steps (Guinot Lift Summum Cream plus Toner and Cleanser came free in the offer) – not cheap but extremely good value and worth every penny I have spent
Wendy Birds
Recently made a purchase online for a Guinot product. Service was 5* all the way.
Would recommend online shop as a good option during Lockdown.
Kitty Evans
As it was lockdown and no facials are possible I have placed a shipping order which arrived faster than amazon can manage.
My wrinkly neck is being smoothed and firmed with the Guinot langue vie cou neck cream – lovely and rich with definite lifting properties.
A new favourite is the Guinot anti fatigue yeux eye mask. Fabulous for crow lines and really soothing.
The Guinot hydra beute mask provides a luxurious plumping finish giving me a fresh faced look as though I've had a good night's sleep. Yes I'm missing lots of those so have just ordered a second tube. Used at least 2or3 times a week for 10 weeks I think this product is excellent value for money
My other items are make by mii which the team have managed to match perfectly for me.
Hope this helps
Chris Homer
Absolutely love the salon & all who work there. Love having my nails done & having a laugh with the people there. Can't wait to be back for my regular me time.
Samantha
I recently bought the Guinot Derma Liss face cream.
It's fab! Makes my skin feel great and hides the tiny fine lines and open pores….just wish it came in a gallon size tube!
Leah Evans
I love Face Facts and really miss them, so thank goodness for their fabulous online shop which has been needed during the lockdown.
Their regular updates and tips are much appreciated, and they happily answer any questions you may have.
They are a fabulous team who provide excellent service (even during these difficult times) and I can't wait to see them all again. X
Laura
My daughter had her belly button pierced here and although she was a bit scared she was completely put at ease. Fantastic hygiene and very professional. Thank you
Moya Phillips
Really recommend Guinot Creme Hydra Finish, really nourishing and with SPF 15 what's not to like? Bought some from the Face Facts on-line shop and delivered to my door, what a great service!!
KarenQuinn
During lockdown the ff babes gave me excellent advice about taking off my gel nails and then how to care for and nourish my nails. Ordered online , speedy delivery including handwritten instructions on how to use the Restoration, Reward and Phenom. I am very pleased with how my nails are repairing and looking good. Thank you girls – see you all soon xxx
Laura
Bought on line, really easy and quick delivery and amazing products! Can't wait to try a treatment when it re opens.
Annette blackwell
just fab, miss you all xxx
Emma
The salon is fantastic. And the staff are very lovely people And I carent what till the salon reopens.
Jean
I recently bought the priori Q sod Mosturising Creme online, super fast delivery, thank you.
I've had it for some time and love what it does to your skin, it's so light and your skin doesn't feel clogged up after you apply it, my skin feels soft and hydrated.
I use it along side the Q sod cleanser and the Qsod eye cream.
Sam
Fabulous salon, I wouldn't go anywhere else. The staff here are absolutely amazing. Every treatment is carried out with such professionalism. When it's time to go, you really don't want to because you feel so relaxed!
A massage from Sarah had me a sleep in minutes!
Amy who does my nails is so good at what she does, a real credit to the business.
During this lockdown it's great to know I can still buy all the amazing products to see me through.
Can't wait till I can go back and feel relaxed again!