Face Facts Beauty and Body Salon offer you a fantastic range of the most up-to-date treatments to suit all budgets. Please get in touch if you would like advice from one of our fully-qualified beauty therapists or if you are unsure which facial or body treatment is best suited to you.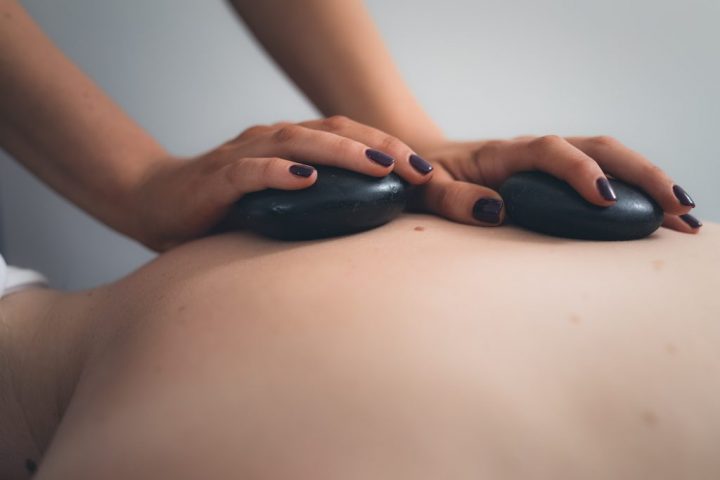 Sunbeds
With the very latest Rubino lamps! A perfectly balanced spectrum of effects of UV and Red Light for smooth skin and a beautiful tan. It's Red light spectrum increases the UV capability inducing a feel good factor and 50% improvement of pigment distribution

GOGGLES MUST BE WORN
For the best tan why not try our range of accelerating lotions, creams, or gels. Available from reception.

Indian Head Massage
A technique used for thousands of years to soothe the most tense part of your body, with or without oils, firm movement and pressure point stimulation is used to relax the whole body.

Hot Stone Massage
Experience the power of Hot Stone Massage! Working 5 times deeper than manual massage, let the heat and a gentle vibration of tapping stones wash away any tension, aches and pains.

Aromatherapy Massage
Using a blend of essential oils designed for you, drift away whilst they are then massaged into your whole body.

Guinot Mifific Treatment

The Skin Buffing and Ultimate Relaxing Treatment

The exfoliation uses Apricot kernel seeds to gently buff away dead skin cells and reinforce the effectiveness of the four precious oils subsequently applied. Passionflower, Evening Primrose, Camellia and Argan Oil, rich in omega 3, 6 and 9 all work to restore nourishment for soft, supple skin. The massage the melts away muscular and nervous tension ensuring complete relaxation.

Guinot Slim Logic
A double-action manual treatment with caffeine, using massage techniques to break down cellulite deposits and an anti fluid retention wrap to eliminate excess fluid, leaving the silhouette refined and body contours smooth.

Lynton is the UK's leading supplier of aesthetic equipment to the medical, cosmetic, and beauty industries. Their innovative design and manufacturing, combined with a commitment to their customers, has led to an enviable reputation as the UK's premier supplier of aesthetic technology to salons, private clinics and the NHS.

Established in 1994, Lynton has been manufacturing lasers and intense pulsed light systems for over 15 years. Since its formation, Lynton has proudly held a reputation for honesty and integrity which has enabled it to flourish in a highly competitive marketplace and to become the UK's leading supplier.

IPL Hair Removal
Lynton Lumina hair removal offers a long-term solution to unwanted or excess hair for both men and women and is suitable for most areas of the face and body. A course of treatments is usually required at 4 – 8 weekly intervals to follow the hairgrowth cycle. Treatment will leave your skin feeling smooth, soft and free from painful ingrowing hairs.

Hair-free and smooth skin needn't be a daily pain. IPL delivers safe bursts of light which are absorbed by the melanin in your hair, destroying the follicle from the root with minimum discomfort and no side effects. Results are effective, long-lasting, quick virtually pain-free and clinically safe. Leave it to the professionals and see long-lasting results after a few 10-20 minute sessions.

Vascular and Pigmentation Treatment
Facial vessels are effectively treated with Intense Pulse Light (IPL) or laser with minimal downtime or risk in just a few quick, easy treatments. Treatment is suitable if you want to:

Reduce overall facial redness and reduce blushing
Be rid of broken veins, red spots or brown patches
Have clearer, brighter, rejuvenated skin
Suitable for face, neck and chest

Treating Acne
Acne can be effectively treated with Intense Pulsed Light. Treatments greatly reduce the number and severity of active lesions, lessening the inflammation and frequency of break-outs and helping with scarring

Laser Tattoo Removal
Not all lasers are the same and not just any laser can safely remove tattoos. The most advanced are active QSwitch lasers for tattoo removal. This is the only type of laser that is safe and effective for the removal of tattoos. Our lasers can fade away tattoos of various size and colour.

Skin Treatments 

The brighter way to take away:
• Birthmarks
• Facial Thread and Spider Veins
• Photo Rejuvenation
• Pigmented Lesions
• Rosacea
• Sun Damaged Skin
• Vascular Lesions
• Tattoo Removal
• Fungal Nail Treatment

Ear and Body Piercing
Must be over 18 years old or accompanied by a parent or guardian. You can choose your own piece of jewellery in either stainless steel, titanium or 24ct gold – rings, banana bars, jewelled or plain.

All areas excluding genitals and nipples.

Depilatory Waxing
Removes hair with azulene wax.  For all skin types, especially sensitive.

All body areas including  intimate and face available.

Electrolysis
Hair Removal

Electrolysis treats each hair follicle individually with a very fine, disposable, sterile probe to permanently destroy the follicle's ability to reproduce, thereby eradicating hair growth on completion of the course of treatment.

All those trained in advanced electrolysis will be able to remove skin tags, milia, thread veins (Telangiectasia) and blood spots (Campbell de Morgan spots).

Electrolysis may also be able to remove age spots, warts and verrucae, Sebaceous Hyperplasia, Syringoma, Seborrhoeic Warts, Dermatosis Papulosa, Nigra and Zanthelasma.

Medik8 was born out of a passion to strive for better skin health and results.

A product of its time, a scientist, the founder – Elliot Isaac, having spent 5 years backpacking around the world, also shared the natural movement's values of fair trade, sustainability and natural ingredients. But his idea, unique at the time, was to combine this ethical backdrop with his experience in biochemistry to create results-driven products with proven science. Aimed at mature skin to maintain a more youthful complexion, his mission is to demystify anti-ageing skincare with his philosophy of 'vitamin C plus sunscreen by day, and vitamin A by night' – CSA. There is, he believes, no reason to choose between results and experience.

Medik8 seeks to create simple routines that result in healthy, 'Beautiful Skin for Life'. Offering progressive strengths within the core ingredient areas of vitamin C and A, means you can keep building on your results over time. Hopefully for a lifetime.

Medik8s Peels are formulated to solve a variety of skin problems
The peel process involves applying a safe, high strength active acid to the skin. The solution gets to work in quick time removing dead skin cells, increasing skin cell regeneration, and boosting fibroblasts – the cells which produce collagen.

Medik8's '12 Weeks to WOW!' method is a complete workout for your skin and just like regular personal training sessions, you'll see incredible improvements week by week. Results include smoother, radiant skin, a reduction in fine lines and wrinkles and a more even, radiant complexion.

Medik8's innovative '12 Weeks to WOW!' method is completely personalised to your skin. Your customised peel programme involves a course of six peels, You'll also be prescribed a full home regime of skincare products specifically designed to tackle your skin concerns.

Peels :-

Universal AHA

Suitable for everyone and any skin concern, it visibly brightens, smooths, decongests and revitalises the skin. Ideal for a first time peel or to maintain results from other peels.

Rewind

A targeted formulation that helps to promote collagen production to reduce the appearance of fine lines and wrinkles.

Even

A brightening peel targeting sun damage, hyperpigmentation and dull, uneven skin Helps to restore a more oven and radiant complexion.

Clarity

A powerful blend of acids that sink deep into pores to effectively clarify and decongest the complexion. Rapidly brings blemishes under control and dramatically reduces the risk of future breakouts.

Focus Dual offers a unique combination of the latest clinically proven technologies for face and body treatments. Radiofrequency Microneedling and High Intensity Focused Ultrasound, HIFU come together to give maximum results to reduce the signs of ageing. With these gold standard technologies we can treat the skin at EVERY layer to lift, firm, and tighten.

Give your skin it's Snap back…with Focus Dual we can treat:

Ageing skin – Wrinkles and fine lines, including smoker lines and pigmentation
Acne and surgical scars
Loose, sagging and crepey skin, including lax skin around the eyebrow
Stretch marks
Uneven skin tone and texture
Milia (bumps on the skin)
Large pores
Loss of facial volume
Dull and lacklustre skin
Fat reduction
Body sculpting including jawline definition

HIFU Facial from Focus Dual

A non-surgical alternative to a facelift. High Intensity Focused Ultrasound, also known as 'HIFU', 'non-surgical face lift', 'lunchtime face lift' or 'Focus Dual' has become one of the most sought-after lifting, firming, and tightening treatments for face and neck. HIFU uses Focused Ultrasound to target the deep structural layers of the skin with heat, which it does without damaging the skin's surface. Focus Dual HIFU is one of the few treatments that can reach the superficial musculoaponeurotic system (SMAS)—which
was previously accessible only via surgery. The result is a natural lift with virtually no downtime. The heat generated in the skin stimulates the cells to produce strong, new collagen and kick-start dormant collagen. As collagen production increases up to 12 weeks post treatment, this results in a more youthful and refreshed look.

Collagen is important for skin health because it is a natural protein that promotes skin suppleness, firmness, hydration, and a youthful glow. Unfortunately, collagen production begins to dwindle as we age. A HIFU Facial lifts, tightens, and firms up loose skin to counteract the effects of both time and gravity. With Focus Dual we can lift, firm, tighten, and sculpt the face, brow, neck and jawline. Areas such as the chest, hands and other parts of the skin and body can also be treated. This treatment will not only give skin back its snap, but it will also naturally kick-start your body to increase the production of collagen and elastin to reduce signs of ageing.

How does a HIFU facial treatment work?

This non-surgical face lift works on the SMAS layer deep below the skin, which is the area surgeons tighten for face and neck lifts. Rather than surgery, the Focus Dual harnesses ultrasound technology to radiate energy to the SMAS layer to tighten, lift and plump the skin.

What does the treatment feel like?

You may experience some mild heating or a slight tingling sensation during treatment. Patients describe this as moderate and acceptable.

How many sessions will I need?

Treatments are carried out every 4-6 weeks and typically between 1 and 3 treatments are recommended for best results. Top-up sessions are performed as required, but usually only once or twice a year. Your favourite FFBabe will design your personal programme

How long will it take for me to see results?

Results get better and better up to 12 weeks post treatment as your collagen is renewed. We expect results to last 1-2 years, but this can be dependent on lifestyle and maintenance.

Is there any downtime with a HIFU treatment?

Due to the non-invasive nature of HIFU treatments, there is virtually no downtime. You may experience slight redness following the treatment, and a small percentage of our clients do experience minor swelling, tingling or tenderness. These symptoms are mild and temporary. You will be able to return to your normal activities straight away, and there are no special recovery measures needed. This is why HIFU has earned the name "lunchtime face lift".

Radiofrequency Microneedling from Focus Dual

Focus Dual uses a combination of radiofrequency and microneedling technology to create a controlled trauma which triggers the body's healing response of collagen and elastin production. Both technologies used in this treatment stimulate collagen in different ways. Microneedling creates micro-traumas in the skin, thereby stimulating the healing response, while radiofrequency uses heat to tighten the skin from the inside out. With Focus Dual you can receive two treatments in one, meaning that you will achieve a stronger treatment and more effective results than when compared to having microneedling and radiofrequency treatments individually. The result is firmer, tighter, smoother, more lifted and hydrated skin.

How does Radiofrequency (RF) Microneedling work?

Ultrafine needles penetrate the skin to different depths whilst simultaneously releasing radiofrequency (RF) energy to heat the skin in a controlled manner, stimulating a wound healing response leading to the production of new collagen and elastin.

Can Radiofrequency Microneedling (RFM) be used on patients of all ages?

Yes, younger skin that doesn't yet require lifting and tightening can benefit from Microneedling without the RF, where the focus is now more on refining pores, evening out texture and improving overall quality. Also great on scarring on both face and body. Older patients with laxity concerns benefit from the dual effect of the Microneedling with Radiofrequency. As the Focus Dual offers many different needle depths and
intensity settings for RF, treatments can be easily customised for every different skin and level of concern.

How many sessions will I need?

Results can be seen after just one session. However, a minimum of 2 and up to 6 treatments, at 4-week intervals, deliver the best results, depending on the skin concern.

What results should I expect?

Most patients see an improvement 2 to 3 weeks after the first treatment. Results are natural and get better over time, peaking at 12 weeks following the final treatment.

Will there be downtime?

A slight swelling and redness are present immediately post-treatment and should subside quickly, 7 days max
Please book appointments in advance to avoid disappointment.
Photographs may be taken for our records.
We require parent or guardian consent for 18 years old or younger.
A deposit is required for treatments.
48 hours cancellation notice is needed, otherwise, a charge may apply.
Any courses of 10 treatments booked receive a 10% discount.
Gift Cards, please look after them we cannot take responsibility for any which are lost.
General Information
We cannot be responsible for any loss or damage to personal items – please keep valuables with you at all times. To offer you the best in customer service, please leave reviews. We welcome your comments and suggestions. Please ensure that your mobile phone is switched off, for your relaxation and for that of others.
All major credit cards accepted