As you may know, after over 25 years at the helm of the good ship Face Facts Buxton, Pam is hanging up her visor the for last time next week -Tuesday 8th June. Before she does here's a look through the years at her journey.
The Life (and looks) of a Face Facts Babe!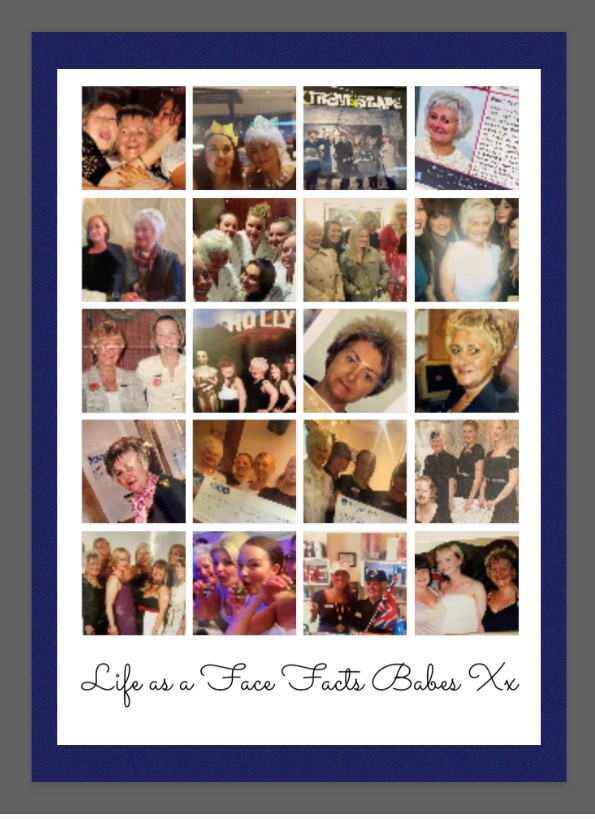 "Retirement is wonderful. It's doing nothing without worrying about getting caught at it" – Gene Perret
Joining Face Facts in 1995 (the year FFBabe Amy was born!) following a career change Pammy settled on to a comfy chair in our tiny reception looking after all your and our needs.
With her mohair cardy, shoulder pads bigger than Joan Collin's, the biggest earrings she could find and a hair-do that rivalled Diana's, she certainly looked the part!
With lipstick always on her teeth, the semi-permanent was done and as the earrings grew heavy, re-pierced were her ears until the clip-on's came out, very Bet Linch and the mohair was ditched. Always glamourous and with the latest trends and the first to model our latest, greatest treatments – nice or not!
Her favourite part is having a chat, getting to know you lovely lot. Pammy has grown from Mummy of two to a very accomplished Nanny and second Mum to many FFBabes who all have loved her dearly: a shoulder to cry on, a passenger into work, a lunch date and even a drinking partner! When those shots are out, she's a one! Seeing many of us have our own children too.
She will be missed but not a stranger. We all wish her a very relaxing, happy, wonderful next chapter with lots of life's surprises. We Love You Pammy!