Brochure and Price List
Face Facts Beauty and Body Salon offers you a fantastic range of the most up-to-date treatments to suit all budgets, as well as vouchers for that perfect gift.
Skin Consultations are charged at £15 but are redeemable on service or retail purchased on the day.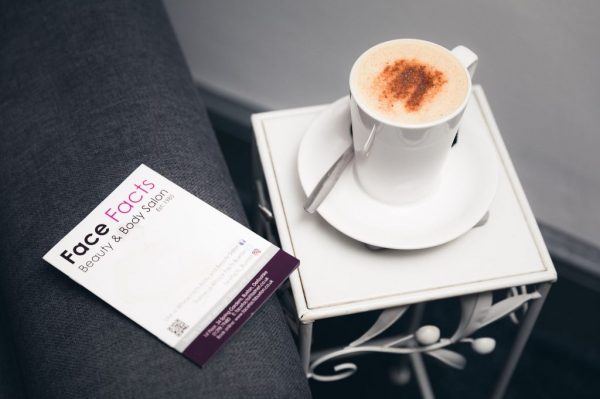 Guinot Facials
Machine Based Treatments
Guinot Facials
Manual Treatments
Sterex Advanced Electrolysis
Make Up
If you are unable to attend a trail prices will be charged at the normal rate
Nouveau Contour Semi Permanent makeup
A consultation may be combined with treatment. Prices from £200. Call our specialist Liz on 07801298625 or contact reception.
Microblading – eyebrow embroidery
The Japanese method of semi-permanent brows is a manual method which is relatively new to the UK. It is considered to be semi-permanent, as it is compared to the traditional hair stroke tattoo machine technique. Both methods are ideal for anyone wishing to enhance their look without anyone noticing. Liz has been a semi-permanent technician for over 17 years – whichever method we decide to use or combine – we look forward to creating wonderful results for you!
Eyelash, Eye Brow definition and Lip Enhancement available. All semi-permanent treatments are recommended to have a colour refresh/top-up from 6 – 18 months. A patch test is required.
A consultation may be combined with treatment. Prices from £200
Eye Treatments
Patch test required 48 hours before all lash treatments
Electrolysis and IPL Hair Removal for a long-term solution to unwanted or excessive hair growth are also available in our Salon
Guinot Slim logic
A hands-on, double action, anti-cellulite and slimming treatment targeting leg, abdomen and lower back
£76
Body Action
Vibration training is a non-strenuous, low-impact method of exercise that takes only ten minutes, yet achieves greater results than conventional training without the effort. Vibration training is the perfect tool who want more from their workouts – from the professional athlete to those with physical limitations.
Single sessions from £4 – courses and free trails available
Parties can be arranged on request for Hen, Birthday or just for the sake of it 'Get Togethers' …please contact us for more details.